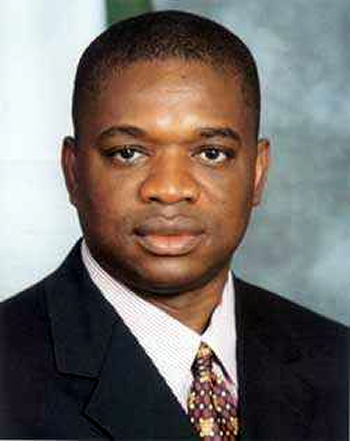 Former Abia state governor Dr. Orji Uzor Kalu Sunday frowned upon toying with the hopes and aspirations of fellow Nigerians in the guise of politics,even as he advised Kano state governor Rabiu Kwankwaso to give the south- east a breather.

Apparently reacting to Kwankwaso's submission that the south-east was undeserving of a new state,Kalu expressed concern that a compatriot could be so mean in his assertions.

He said,"Injustice to one is injustice to all.The south-east zone has the least number of states.Kwankwaso's north -west got seven.I do not begrudge them.He says Kano is more populated than the former Eastern region,that is questionable.I hope he knows that in the US,Wyoming with a  population of less than a million is as important as Carlifonia with about 30 million."

The ex-governor posited that nothing should be spared in giving the south-east a fair deal even if it meant going into the federation called Nigeria through the back door.

"We shall keep up the struggle.When President Umaru Yar'adua died,we accepted the 'Doctrine of necessity'.Following Chief Moshood Abiola's death,Nigeria bent backwards for an all-Yoruba Presidential duel.General Yakubu Gowon was a Lieutenant Colonel when he became Head-of-State in 1966 ahead of his seniors who agreed to work with him,men like Brig.Babafemi Ogundipe,Commodore Edet Wey and Col.Adeyinka Adebayo.If the Senate must go under the table to balance the equation,heaven will not fall,"he added.

Kalu advised the Kano governor to liaise with one of his predecessors Arc.Kabir Gaya if he had a grouse with the Senate Committee on Constitutional Amendment.

"Dr. Kwankwaso is my friend.And i know Kano people have nothing against a new south-east state.Maybe,the governor has something against certain individuals in Abuja.He could sort things out through Senator Gaya.All states in Nigeria were created by Leaders from the north.And this structural imbalance must be tackled now",Kalu finalised.

Culled from Pointblanknews.
Publish Date:
Wednesday, 26 September 2012