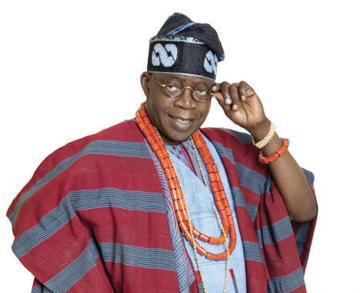 The Peoples Democratic Party (PDP) in the South-West has said that Action Congress of Nigeria (ACN) leader, Bola Ahmed Tinubu must apologise to Nigerians for bringing the country into disrepute with his lie that he was specially invited to attend the United States Democratic Party Convention.
Reacting to claim by the ACN that PDP was carrying out a smear campaign against Tinubu, PDP National Vice-Chairman (South-West), Chief Segun Oni's Media Aide, Lere Olayinka said the ACN should rather advise Tinubu to go for deliverance so that he can be purged of the spirit of lies that has made him to lie about everything, including his paternity.
Olayinka said; "For those of us that went to proper schools, there was this story called 'puro kin niyi, ete nii muwa' (if you tell lie to be acknowledged, you will be disgraced ultimately). That is exactly what is confronting Tinubu now.
"Or was it PDP that made Tinubu, in his characteristic manner to lie that he was invited and given a 'Gold Card' to attend the Democratic Party Convention when in actual fact, he bought his invitation with $5,000?
"Was it PDP that made Tinubu to lie that he attended Government College, Ibadan, which he never attended?
"Now that Tinubu is being faced with the consequences of his world of lies, is it PDP that must be blamed?
"To us in the PDP, the most honourable thing for these fraudulent elements in the ACN to do is to own up to the fake personality that Tinubu, their leader has become and apologise to Nigerians for ridiculing the country with their lies of Tinubu's invitation by Obama?"
Publish Date:
Wednesday, 12 September 2012